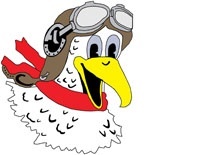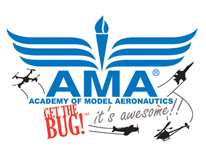 Lake Sawyer Hawks
Radio Control Flyers
Club
AMA 4204
About Our Website
February 2018
Our website was originally built with Microsoft FrontPage. In 2010 the website started to grow, especially the photo galleries and videos. Photo galleries were built with proprietary FrontPage wizards. A few years later, FrontPage was no longer supported, but I continued using FrontPage to expand the website.
As time went by, FrontPage Extensions were no longer being supported by most companies hosting websites, including our site. As the move to modern web standards progressed, I had to remove all website elements that relied on FrontPage Extensions. This required rebuilding all the photo galleries and creating new templates to create future web pages. To allow website maintenance with just a plain text editor, I also removed all webpage elements designed with proprietary FrontPage wizards.
After a couple more years, it became necessary to upgrade to Microsoft Expression Web to use newer HTML code standards to build our web pages and to maintain older pages designed with FrontPage. Many of the web pages are now compliant with "transitional" HTML standards and the photo galleries were updated to use Dynamic Web Templates.
Today, current webpage standards are HTML5 and CSS3. Today all new pages are designed with Expression web's Code View using HTML5 and CSS3. This allows the use of Expression Web Design View to maintain all of the older pages.
The advantage of text editors is that they only require learning how to code, but the advantage of IDE's is that they have built in functions to search for broken links, suggest code options and syntax, and provide error checking and color coding to make coding easier. Some IDE's have FTP integrated to upload pages to a server and many proprietary tools have pre-coded modules that can be installed to save time. For these reasons I still use Expression Web.
Currently I check how web pages display in Internet Explorer, Edge, Chrome, Firefox and Safari (on an iphone). These appear to be the most popular web browsers in use. I may add Opera to this list. Current versions of these web browsers are also able to interpret older code and display nearly all pages without any noticeable visual issues.
Maintaining the website today is not much different than before. HTML and CSS continue to be updated and improved. I use code that is developed on each page as a template to update pages or create new pages. This takes about the same amount of time as before, but allows more control of page formatting. I will avoid proprietary code until is added to the most popular web page standards.
To replace Dynamic Web Templates I have used "includes" in PHP. PHP is currently the most popular server side programming language, but JavaScript is becoming more popular. Our website does not have the security risks of websites that require commerce level code for email and financial transactions. I plan to keep risk as low as possible and mainly focus on content that is interesting and useful to radio control model aircraft flyers.
Steve Black