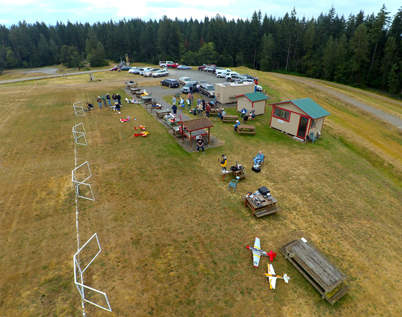 Marlow Anderson R/C Airfield (MARCA) Weather
---
News, Events, and Flying
---
Join or Renew your Lake Sawyer Hawks membership for 2018. All renewing members must submit an updated Membership Application. Parents must submit updated membership applications with contact information if Youth members do not receive emails.
FAA numbers are now required. You may email your FAA number to WebApprentice or re-send the updated Membership Application, whichever you prefer, but do make sure you register with the FAA.
AMA information about the FAA's UAS registration requirement, which Congress has reinstated.
For more information and frequently asked questions, please visit AMA's federal registration page.
New Print Instructions for Windows 7 users updated on February 9th.
Go to: Membership Application Also see "New Membership Application Form" below.
---
New Spektrum Transmitter and Video
---
Next Field Meeting is Saturday, April 14, 1:00pm. Come early and fly!
---
For Sale - Clip Wing Monocoupe ARF "The legendary 110 Special, in 1/4 Scale" with Saito 180. Total value of about $1000. You can own this remarkable model for a minumum donation of $399. See more details at the end of the photo gallery. For more information please contact Randy Ling. Click photo for larger view.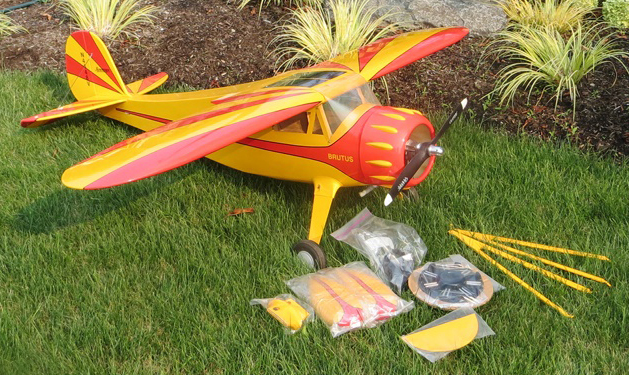 ---
New Membership Application Form - The new Membership Application form is now a web page form. Fill out this form to apply for a new membership or to renew your membership.
Here's the short story: Open the web page application form, fill in the text boxes and select radio buttons. Use Windows 10 or Mac OS X to Print to "Microsoft Print to PDF" or Windows 7 to Print to "Microsoft XPS Document Writer" the completed form, then attach the Membership Application to your email and send to Steve Black. See the form for payment instructions.
Note: AMA card images are no longer needed as AMA provides monthly membership status to club officers.
To Join or Renew, please read thru the form before you start and contact Steve Black if you have questions or problems with the form.
---
AMA District 11 (AK, ID, MT, OR, WA) Facebook Page
---
Sound Level and Model Airplanes - Both of our flying sites are leased from city or county governments. We have agreed to limit sound levels at both sites and are bound by lease agreements to follow these rules. To minimize impact on our hobby and keep our flying sites, Randy Ling has prepared a document to help explain how we can attain sound levels at or below the limits. Please take the time to read Sound at the Field and contact Randy if you have any questions. All new or modified gas/fuel models must have a madatory sound level check before flying. Please contact Randy Ling or Steve Ashmore.
If you have a new or modified gas or glow engine model aircraft, please contact Steve Ashmore to set up a time to test your aircraft at the field. If you have any questions about how to reduce noise level Steve or Randy would be happy to help.
---
Marlow Anderson R/C Airfield (MARCA) Flying Hours:
All Aircraft Limited to 85 dB at 25 feet:
Mon, Wed, Fri, Sat, 9:00 am to 5:00pm
All electric Aircraft Limited to 79 dB at 25 feet:
Sunrise to Sunset 7 days a week
---
Making a Foam Wing from Depron sheet for the Pelican or other aircraft using the Kline-Fogleman airfoil? See KFAirfoil, RCGroups Forum, and Theory of KE Airfoils
---
Recent Photos and Videos
February 15, Float Fly (new)
January 13 Club Meeting - 11 Video Clips
January 13 Carbon Cub S+ Video 81 views as of 1/28
January 13, MARCA Club Meeting
November 25, R/C Flying Model Exhibit - Part 1
November 25, R/C Flying Model Exhibit - Part 2
---
Safety Note: See Safety Page for photos of fire extinguisher locations at Marlow Anderson R/C Airfield (MARCA) Also note requirements for gasoline powered models. (9-29-14)
---
Please be sure to sign-in and out at the field and at the lake so the county and city see how these resources are being utilized. This will ensure continued support and retention of these valuable resources necessary for our sport. Please observe all the Field Rules and Float Site Rules when you fly as some rules are mandated by the county and city. (1-11-12)
---
Indoor Flying Site - for small electric planes and helicopters. Every Friday afternoon from 12:30 to 3:30pm at the SeaTac Community Center. 13735 24th Ave S, SeaTac, WA. Cost is $3.75 or $2.75 for seniors. (1-5-12)
---
006080 on 3/1/2016
Sample Broken Link Error Page
Broken Link Error Page Explanation
Back to Top of Page